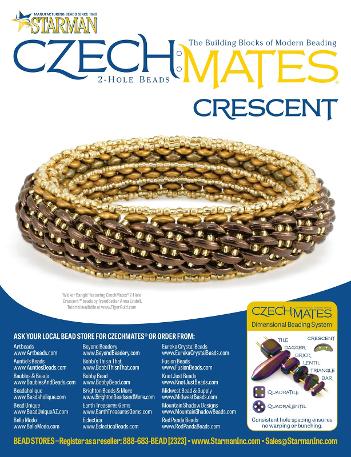 STARMAN BEADS
During 2014 - 2016 I was part of the international Starman TrendSetters Designteam, a select group of designers that work with the bead company Starman Inc. The projects we develop are for instance used for advertising and free patterns for other beaders.
Bead Days
Bead Days is a bead event held in Germany during the summertime. Many acknowledged bead artists visit Bead Days, where you canexperience lots of shopping and inspiring classes for everyone. I really recommend a visit!
master-beads / creattiva
In March, Master-Beads is held at the Creattiva fair in Bergamo, Italy. I have visited it the past two years together with Olga Vinnere Pettersson from Made by Olga. We meet excellent bead artists from all over the world, teach and sell tutorials and have a lot of fun!
At Master-Beads 2016 I also had the opportunity to showcase my jewelry on runway for the first time. It was a great fun experience, and we all enjoyed it a lot.
creativa
Creativa is held several times a year in different cities around Germany. In spring 2016 I visited Dortmund, where I participated as tutor in the PerlenExpo Designer Village.
The fair is enormous and covers EVERYTHING in crafts, you need several days to experience all that is offered in the 8 different areas.
the big bead show
Bead & Jewellery Magazine is hosting The Big Bead Show in Esher just outside of London twice a year. I have visited the show several times as tutor, and Ialways look forward to meeting my friends and do some shopping there.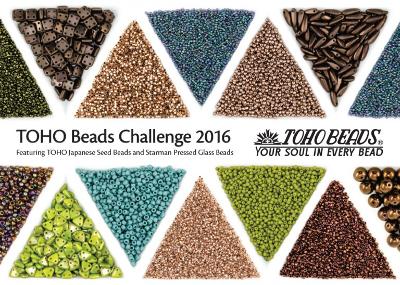 toho beads challenge 2016
In 2016, I was one of 30 invited designers to receive a packageof beads from Toho and Starman to create something unique with. The beadwork was first displayed at the Bead & Button Show in America, and then they are showcased at Gallery T in Tokyo, Japan, for a year.
FRENCH beaded flowers class
The beads finally found their way to a Swedish museum in winter 2015/2016, when the Thiel Gallery in Stockholm held a popular exhibit with beautiful French beaded flowers. The exhibit was called "Flower Forever!" and showcased Ragnar Levi's amazing collection of French beaded flowers from the 19th and 20th century. During three months I taught the technique behind the flowers on four occasions.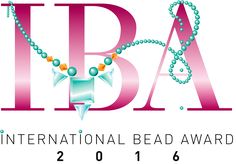 IBA 2016
"From Cubism to Art Deco - Clean Lines" was the theme for the International Bead Awards contest, hosted by the Perlen Poesie magazine during 2016. I was invited as a jury member, a highly honorable and difficult task.